PUBBLICATIONS
He record three educational DVDs for Playgame Music which are distributed in all music and musical instrument stores by Nuova Carisch.
From 1999 to 2015 He isone of the most active collaborators of the magazine CHITARRE, the most important magazine of culture and guitar technique, publishing hundreds of articles including teaching, instrument tests, reviews, interviews and numerous videos on youtube by Chitarre and Accordo.it
From 2012 to 2015 I am the head and coordinator of the teaching section of Chitarre Magazine.
ABOUT HER
In 2015 was released his first solo album "About Her": Eight rock instrumental guitar oriented songs composed, played, recorded and produced by Simone himself. The songs range between various musical genres without losing the grit and passion of rock. Reading songs names, as well as listening to them, it is not difficult to find explicit references to great names of guitar and music: There is the technical and energetic rock of Eddie Van Halen, Steve Vai or Joe Satriani, the pop rock of U2 and Tears for Fears and even the more electronic side of Depeche Mode and Bjork. The melancholic Reggae of Bob Marley and the lyricism of David Gilmour up to the noise of Nine Inch Nails, the alternative of Radiohead or Muse, the vaguely Beatlesian psychedelia.
Rarefied atmospheres, long and spacious sounds contrasted with tight and energetic rhythms.
Whether they are caressed atmospheric guitars or rocking energetic ones Gianlorenzi always maintains a style and a personal voice on the instrument both as  performer and as  composer.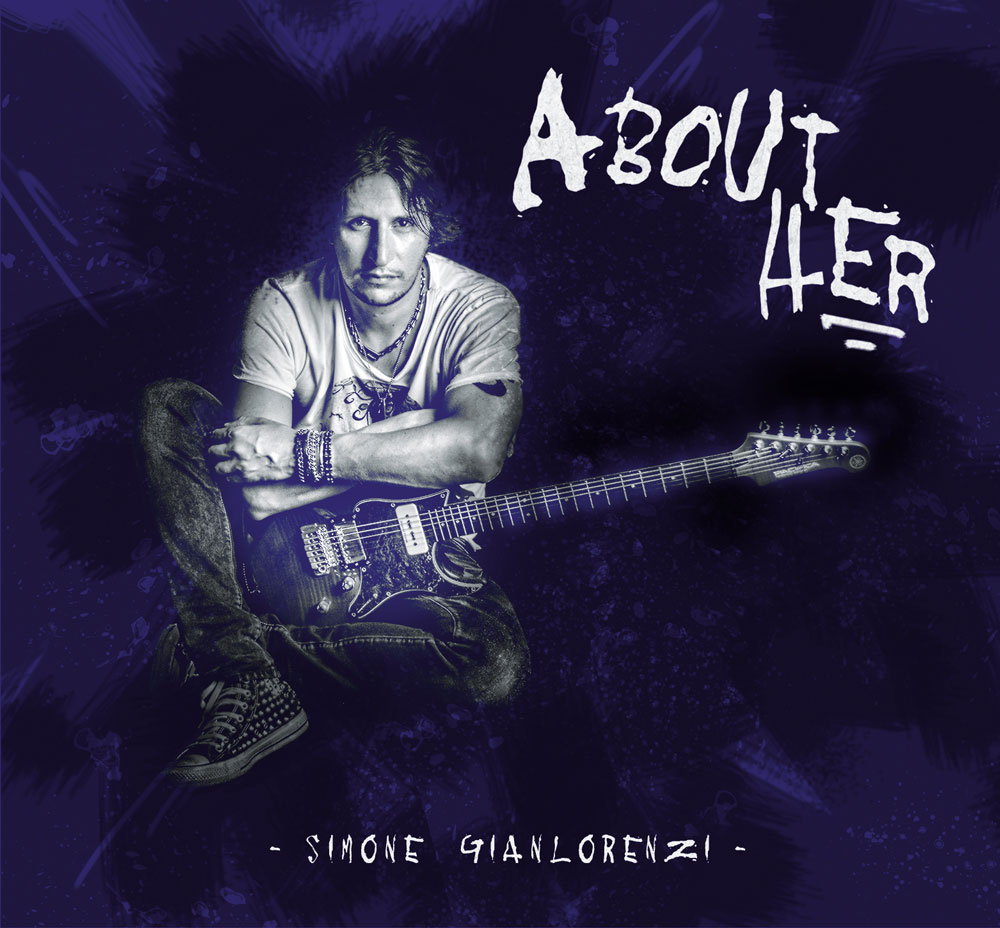 A key element of this album is the conception of the guitar that is absolutely the main instrument but without being unnecessarily predominant, leaving respectfully the right breath to the compositions. Not a claustrophobic guitar album, but an album that can be enjoyed by non guitarists who loves guitar and instrumental music.
In January 2020 was released a new single as an anticipation of the next album. It's the rock instrumental remake of Anastacia's "Left Otutside Alone" as a tribute to the American superstar with whom Simone had the pleasure and honor of playing on tour.
Nowadays He is currently working on three new albums which will be released very soon.